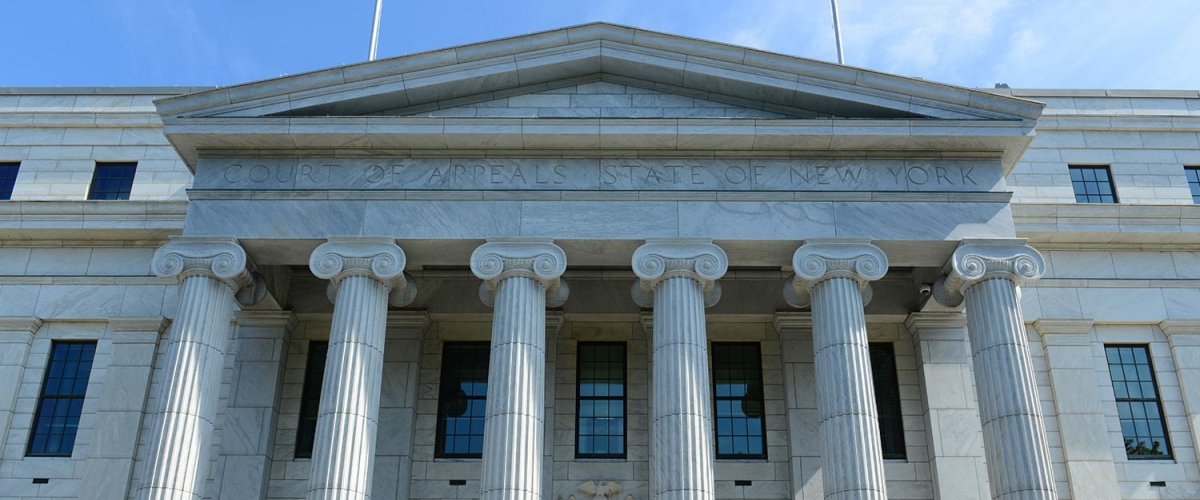 Sowing the Seeds of Success
With many fields of practice, Freeman Howard, P.C. can take on cases of all kinds.
Medical Malpractice
Represented decedent's estate in Medical Malpractice/Wrongful Death claim for failure of an Emergency Room physician to timely diagnose aortic aneurysm leading of the sudden death of the negligently discharged patient. Settled during trial - multi-million dollar recovery.
Securities Fraud
Represented participants in large privately held company's ESOP alleging violations of ERISA and federal securities laws. The claims against the company and its directors and officers settled shortly before trial, including withdrawal of counterclaims seeking recoupment of severance benefits - multi-million dollar recovery.
Auto Accident
Represented injured driver in head-on collision with inexperienced driver, resulting in multiple back fusion surgeries and plate implant. Settled for policy limit with negligent driver and successfully pursued Supplemental Underinsured Motorist policy limit in arbitration hearing against injured driver's own insurance carrier - $500,000.
Replevin of Personal Property
Represented avid antique motorcycle collector in claim for fraudulent conversion of valuable antique motorcycles and for the fraudulent receipt of money for motorcycles paid for but never delivered. Following a multiple day bench trial, the Supreme Court Justice awarded our client full possession and return of all motorcycles, as well as a judgment for return of money fraudulently received by defendant - $575,000.
Breach of Construction / Mechanic's Lienor
Represented construction contractor seeking payment on mechanic's lien for construction labor performed in the renovation and construction of a residential home against the owners of property. Following a multiple day jury trial, the jury awarded our client all sums claimed under the construction contract with interest and costs - $138,580.
Zoning / Land Use
Represented large real estate developer in bid to secure and retain Town site plan approval for the construction of multi-million dollar townhouse project located at the base of a thriving ski resort. Successfully fought Article 78 proceeding filed by neighbors challenging the grant of site plan approval, which was then affirmed by the Appellate Division.
Malicious Prosecution / Tortuous Surveillance / Trespass
Successfully defended property owner in two-week jury trial brought by neighbor alleging spurious claims of malicious prosecution, tortious surveillance and trespass because of the installation of a fence, landscaping and other activities near the common boundary line between the parties' properties. The jury absolved our client of any responsibility on all claims made on trial.
Business Franchise Dispute / Injunction
Represented national tax preparation service franchisor seeking to enjoin a former tax preparation franchisee from violating the terms of the non-complete language found in the franchise agreement. Following a hearing on the Order to Show Cause, the Federal District Court granted our client's request for an injunction, and also granted the application to hold former franchisee in contempt for failing to abide by the Court's injunction. H&R Block Tax Service v. Strauss, 15-CV-0085, Federal Court, Northern District of New York, 2015 WL 470644 and 2015 WL 4094649.
Fraud, Conspiratcy and Dischargeability of Debt
Successfully defended precious metals recycler in a claim of fraud and conspiracy regarding the sale and processing of a 4 million pound load of metallic slag sold to a Canadian mining conglomerate Xstrata Canada Corp. Ultimately secured summary judgement dismissing all claims of fraud and non-dischargeability of debt in the Adversary Proceeding commenced in the Federal Bankruptcy Court for the Southern District of New York. Xtrasa Canada Corp. v. Delia, Case No. 10-09029, as affirmed on appeal 12 Civ. 2852 (ER) 2010 WL 4609302.
Legal Malpractice
Represented client in the successful prosecution of legal malpractice action against attorney who negligently failed to introduce proper and adequate exhibits and expert testimony at trial, thereby resulting int he loss of access to a 200 acre parcel owned by our clients. This firm successfully prosecuted a claim for the value of the lost access and diminished real property value resulting in an award of $318,570 for our clients.
Construction Contract
Represented owner of historic mansion on Hudson waterfront in contract claim against the general contractor for neglect and breach of contract in the installation of replacement slate roofing, HVAC, plumbing and numerous other defects occurring to the historic home. At a pre-trial mediation, contractor consented to judgment and settled by paying our client the cost of repair and replacement of the defective work  $400,000.
Architectural Malpractice
Defended a renowned New York City architect in action alleging defective design of a newly constructed residential house, including the roof system and structural support framing. Following a four-day jury trial, the jury found our client not responsible for any of the claimed defects and completely absolved him of responsibility for any design defects in the house.
Medical Malpractice
Represented client who was misdiagnosed with cancer by a hospital pathologist. In reality, the tumor was a simple benign process resulting in an unnecessary radiation treatments leading to early onset menopause and depression. On the third day of a jury trial, the defendant doctor settled for $1.2 million.
Automobile Accident
Represented seat-belted driver struck head-on by oncoming vehicle that was speeding on snowy roads resulting in dislocation of right ankle, cervical spine fracture, ruptured spleen, and numerous other injuries. On the eve of trial, the case was settled with negligent driver's insurance carrier - $1.2 million.
Business / Partnership Dissolution
Represented minority shareholder in corporate dissolution and buy-out dispute involving complex business valuation methodology and hearings. Final award following bench trial and affirmed by the Appellate Division - $ 3.8 million.